What is Conversational CRM, and is Your CRM Conversational?
If it is taking you too long to answer this question, it obviously means no. Yes, your CRM is not conversational.
Is it something that I should be worried about?
If you are reading this blog, there are 90% chances that you sell online, and in that case, you should think about making your CRM conversational.
Why? We help you understand that in this blog.
The "conversational" discussion in eCommerce started in 2015 when Uber's Chris Messina published a conversational commerce piece in Medium. Start of 2020, the online businesses started asking how can they make their CRMs also conversational.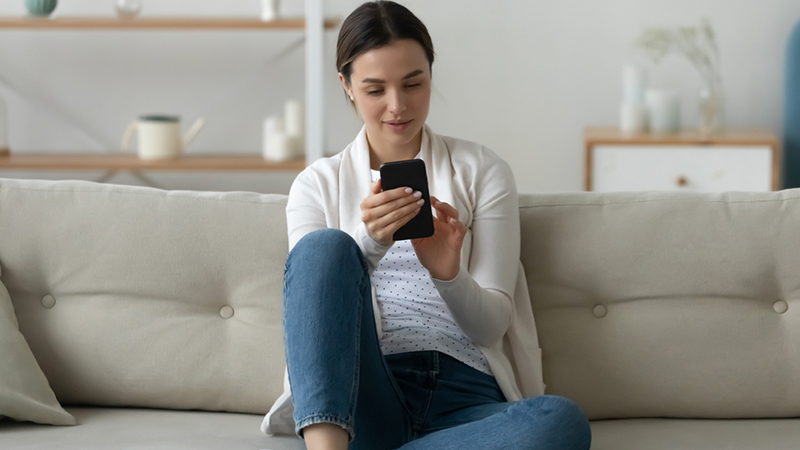 What exactly is a conversational CRM?

"Conversational CRM facilitates the relationship between businesses and customers via social media messaging apps like WhatsApp, Facebook Messenger, Viber, Telegram, WeChat, and many others."
Many CRMs available in the market lack the conversational feature as they use email as they are only integrated with an email to exchange messages between businesses and their customers. Email lacks the conversational element, and in 2021, customers want to communicate with businesses in real-time instead of waiting for a day, which is the email case. Messaging apps solve this problem as the response time on apps is a few minutes. The customers also love the personal touch in communication via messaging apps.
If your CRM is not integrated with messaging apps, you are definitely losing your customers' big segment.
How a conversational CRM is better than a traditional CRM?

A conversational CRM is usually integrated into your social media pages such as Facebook, Twitter, Tumblr, Instagram, and messaging apps such as WhatsApp, Facebook Messenger, Telegram, WeChat, and your website. The conversational CRM captures the data from all these channels and brings everything into one place. You can use this data to target your customers where they actually are, either on Facebook or WhatsApp. You can set up chatbots that can be integrated into your Facebook ad campaign or a messaging app such as Telegram or Viber. These bots can take over up to 40% of the basic conversation depending upon how complex your product or service is.
In a traditional CRM, a customer service person receives hundreds of tickets per day for a large business, and the response time slows down. Via a traditional CRM, you can reach out to your customers either by email or phone call, and unfortunately, both are slow. In traditional CRM, you also miss a huge amount of data that a conversational CRM brings from social media about a particular customer.
Moving to conversational CRM

It is actually not that difficult. You can integrate social media platforms and messaging apps into your existing CRMs via APIs if you have a huge customer base. If you are a small business, you can opt for a service like Conzia to integrate various messaging channels like Conzia Live Chat, Facebook Messenger, your Facebook page, and WhatsApp into one easy to use app and place widgets on your website.
Do you still have questions? We are here to help. Reach out to our experts for a demo, and they will show you how easy it is to set up a mini conversational CRM for your business.
Conzia is a Berlin-based startup. At Conzia, we are establishing a Communications Platform as a Service. Our Platform is user-friendly and flexible enough to integrate 40 plus other messaging CRMs, APIs, CMSs, Marketplaces and thus offer a collated solution for unified and exemplary customer support.
Subscribe to our Blogs!
Stay up to date with our best weekly blogs.
You can unsubscribe anytime.